BYU West Mountain Observatory 0.91-m Telescope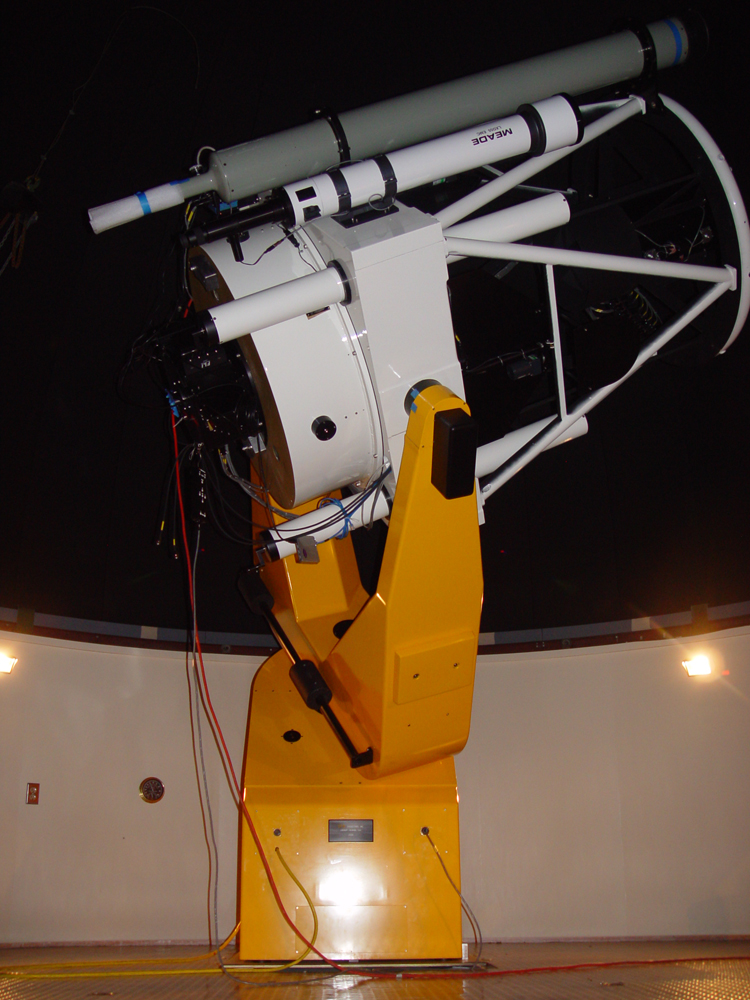 This is the official home page of the BYU West Mountain Observatory 0.91-m Telescope. The telescope was built and installed by DFM in the second half of 2009. The telescope is now approaching full operational status in the summer of 2010. On this page we will provide links to instrumentation information, filter sets, and applying for observing time.
The telescope is nominally a f/5.5 system which gives a plate scale of 41"/mm. The conditions at West Mountain are very respectable with the seeing on some nights being better than 0.9". With the first full summer of operation we hope to develop exposure estimates for our filters and put them on this website. With the current CCD and filters we estimate 1% photometry with a 60 second exposure for a V=14.5 star. We have also seen approximately 1% photometry with a 30 second exposure on a V=13.5 star. We expect these numbers to change when we install a new higher quantum efficiency CCD at some point this year.
As we learn new information we will continue to provide that information here. Also please take a look at the images shown below. These will give you some idea of the quality of the observing at the West Mountain site. More detail about these images is given at the image gallery link at the left.
For more information please follow the links below.
Instrumentation Available on all BYU Telescopes
Filters Available on all BYU Telescopes
Applying for Telescope Time on the BYU Telescopes (Taking applications for the 2011 observing season)