BYU AstroFest 2016 Youth Page (Girls and Boys)
As we prepare for the 2016 version of AstroFest we are looking at ways we might be able to help out Boy Scouts, Cub Scouts, and Girl Scouts. With the changes to the cub scout program we find fewer places where AstroFest can be a direct help to complete requirements. As you attend AstroFest please look around to spot activities you might consider helpful in fulfilling requirements. As of right now we do not plan to provide specific help to complete scout requirements, but please ask if you have any questions.

This year we again plan to have a special patch that can be earned by all youth. We have separated this from any scout requirements and both girls and boys are encouraged to try and earn the patch. Below are images of our three years of patches. We will have a variety of requirements based on age groups.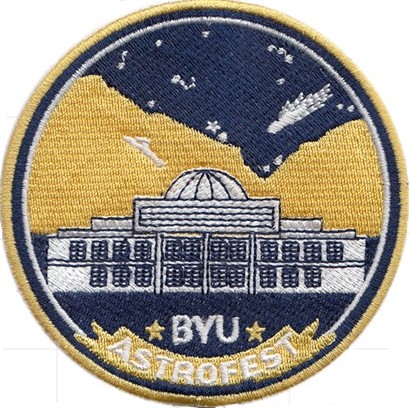 2014 Patch 2015 Patch 2016 Patch
---
BYU AstroFest 2016
Boy Scout Help
Click here for list of activities
Cub Scout Help
Click here for list of activities
Girl Scouts
As mentioned above we will have patch that the girls can earn right along with the boys.
We have tried to find ways to help those involved in Girl Scouts, but haven't found any direct activities that would help. However, if you know of ways that we can help complete Girl Scout requirements please let us know.
Those who are part of a Venture Scout Crew can find activities that help with the BSA NOVA program.