WMO 0.91-m Telescope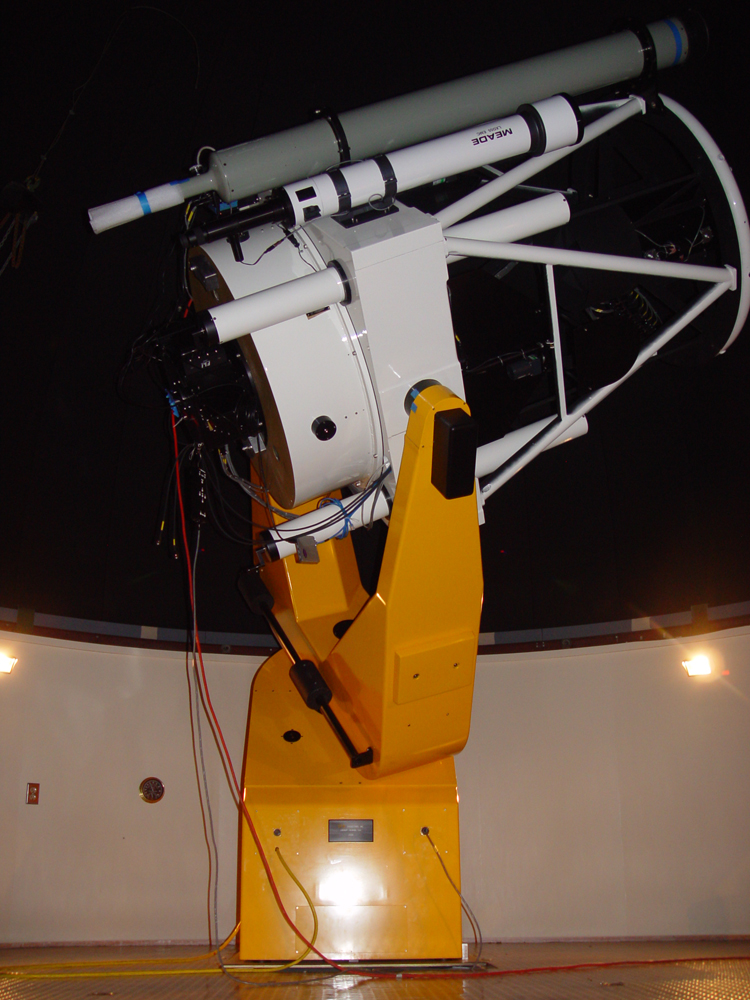 The BYU West Mountain Observatory 0.91-m Telescope was built and installed by DFM in the second half of 2009. Although our formal commitment to allow external time has expired, we will still consider requests for observations.
The telescope is nominally a f/5.5 system which gives a plate scale of 41"/mm. The conditions at West Mountain are very respectable with the seeing on some nights being better than 0.9". With the current CCD and filters we estimate 1% photometry with a 60 second exposure for a V=14.5 star. We have also seen approximately 1% photometry with a 30 second exposure on a V=13.5 star. We expect these numbers to change when we install a new higher quantum efficiency CCD.
Also please take a look at the images shown below. These will give you some idea of the quality of the observing at the West Mountain site. More detail about these images is given at the image gallery link at the left.
Instrumentation
Finger Lakes PL-09000
12 μm pixels in a 3056x3056 array
0.49"/pixel
25.2' x 25.2' field of view
Filter Sets
We have not fully tested any of these filters at this point to give exposure estimates. That will come with time. We can have 8 filters in at any one time, but want to limit filter changes.
Johnson/Cousins BVRI (Astrodon Photometrics) (scan)
H-alpha (3 nm wide and 21 nm wide)
H-beta (3 nm wide and 15 nm wide)
Clear Filter
Other narrow filters (O III, S II)
WMO 0.5-m Telescope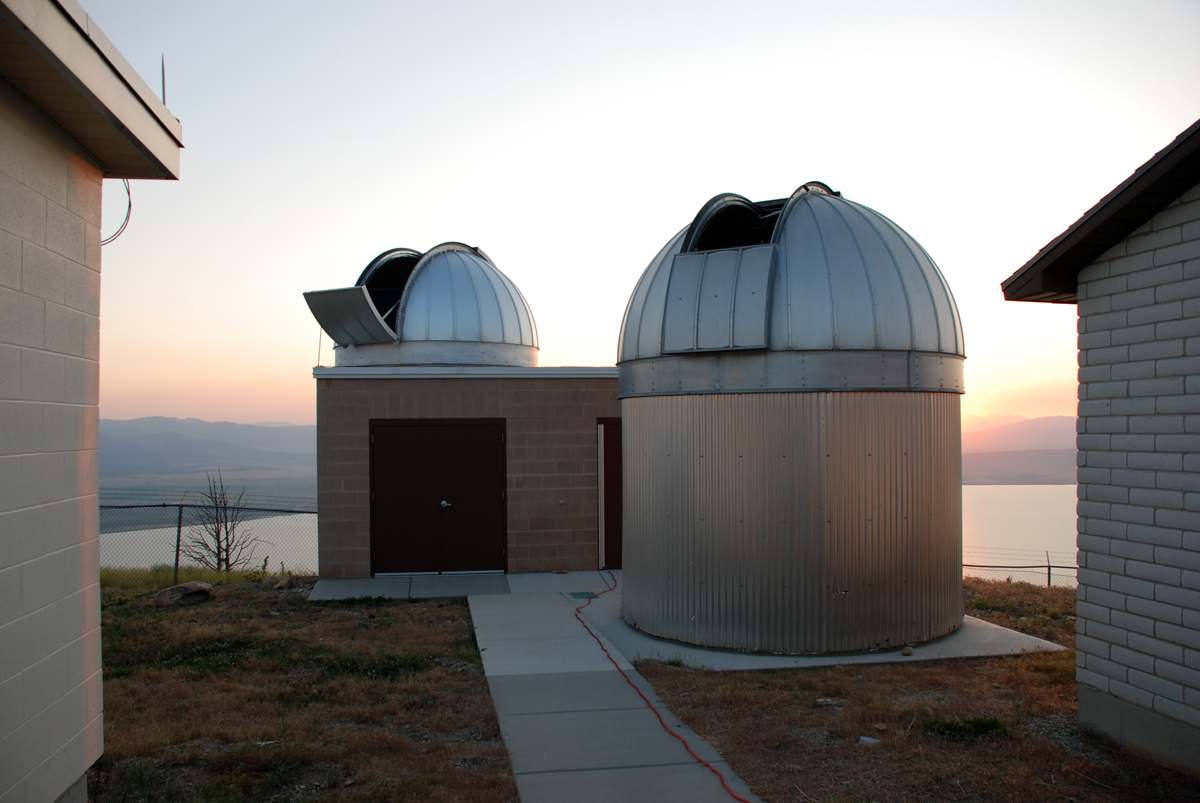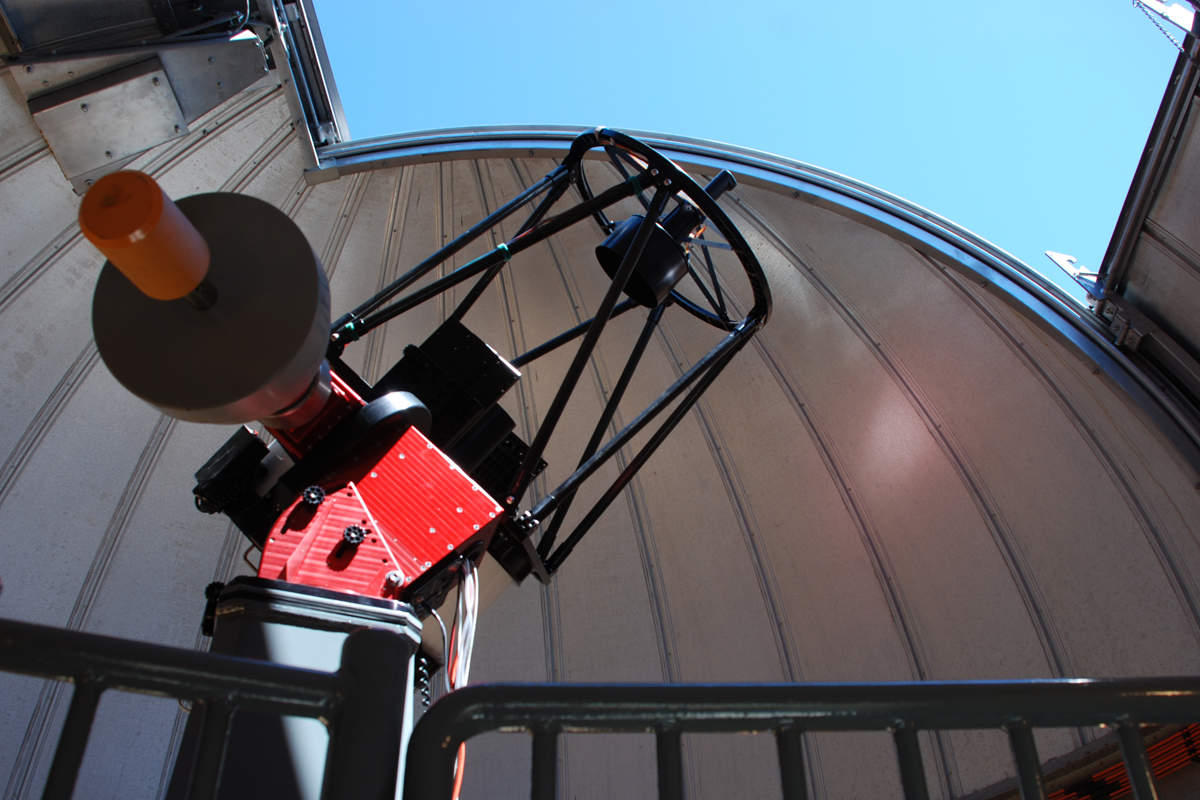 Instrumentation
SBIG STL-1001E
24 μm pixels in a 1024x1024 array
1.20"/pixel
20.4' x 20.4' field of view
WMO 0.32-m Telescope
CCD #1
SBIG ST-10
6.8 μm pixels in a 2184 x 1472 array
0.49"/pixel
17.8' x 12.3' field of view
Orson Pratt Observatory 6 Robotic Telescope
Dome Telescope
24" PlaneWave CDK telescope on a PlaneWave L600 Mount
SBIG STX-16803
0.86"/pixel
31' x 21' field of view
Instrumentation
ROVOR 0.4-mTelescope
Instrumentation
Apogee Ap8
24 μm pixels in a 1024x1024 array
1.35"/pixel
23' x 23' field of view
Filter Set #1
Cousins/Johnson BVRI
H-alpha Wide
H-alpha Narrow